A visit to the Gouffre de Padirac promises an unforgettable day out. Many of you wish to extend the experience with a snack eaten on the go, a packed lunch, or a delicious local delicacy eaten at the Auberge… Four venues for all budgets, all tastes, and all the time you have!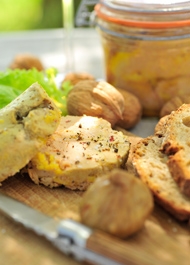 THE AUBERGE
A GOURMET MENU TO DISCOVER A WEALTH OF LOCAL DELICACIES
Just a few metres from the entrance to the Gouffre de Padirac is a convivial offering of home-style cooking using products from the region: duck foie gras, Quercy lamb, fresh sausages, trout, Lot and Amadour salad, and vegetarian options. A menu for you to indulge yourself!
€€ / €€€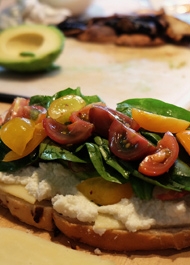 THE BUVETTE
A SNACK IN THE OPEN AIR AT THE HEART OF A PARK
For those who want to dine simply, the Buvette offers take-away items for a quick lunch in the wooded park: burgers, croque monsieur (toasted ham and cheese sandwich), other sandwiches, etc. Generous and varied options for convivial and pleasant snacking.
€ / €€
THE KIOSQUE
FINE GROCERY COUNTER & CONFECTIONERY
Enjoy old-fashioned sweets or a seletion of handmade and local products, selected by our fine grocery counter.
€ / €€